Writer and Director: Lesya Kalynska
Genre: Comedy, short
Running Time: 15 min
Country of production: USA, Ukraine
Date of release: 2007
Produced by: Pomegranate Studios in association with Go-Picture Production.

Producers: Seth Adam Cohen and Lesya Kalynska
Director of Photography: Shlomo Godder
Production Designer: Niko Abazadze
Editor: Joe Saito
Shooting format: super 16 mm
Language: Russian, Ukrainian, Georgian with English subtitles
Cast:
Kakhi Kavsadze, Andrij Godovanec, Konstantine Betsiashvili, Kirill Dremluch, Kristina Ostrozhinskiy


Plot:
Kakhi, an old immigrant from the Republic of Georgia, embarks on his final adventure. He accepts the challenge of a wealthy businessman to fly a hot air balloon from New York to Alaska. Kakhi invites his young Ukrainian friend Andriy to fly with him. When the balloon is ignited and ready to fly, an unexpected event changes their lives forever.
Winner:
Best Student Film 2006 Award, Hope and Dreams IFF, Hope, New Jersey, USA.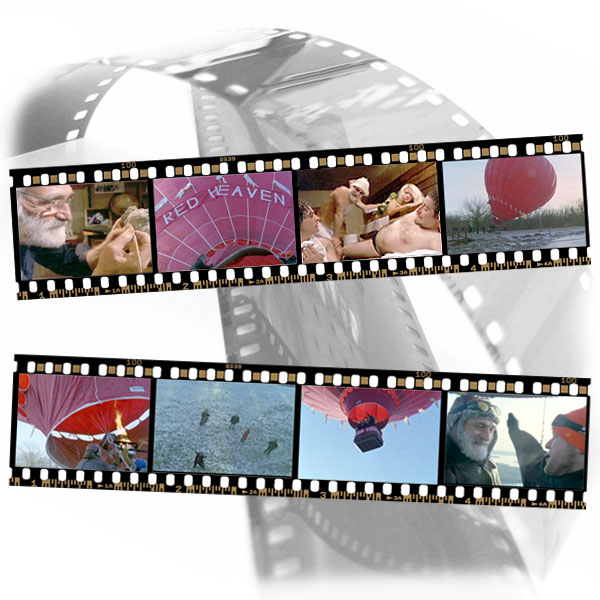 Writer, Director and Co-Producer


Lesya Kalynska



Director of Photography


Shlomo Godder



Producer





Seth Adam Cohen



Production Designer





Niko Abazadze



Editor





Joe Saito

CAST:



Kakhi Kavsadze
As Kakhi




Andrij Godovanec
As Andrij




Konstantine Betsiashvili
As Dima




Kirill Dremluch
As Igor




Kristina Ostrozhinskiy
As Natasha